SWAP & SHOP
Last update 01/28/2013
What I have for sale or trade.† See something you like but donít like the price Ė make an offer - most prices are negotiable.† Shipping not included in prices unless stated.† All items available for local pick up.
<![if !vml]>
<![endif]>
I will be listing photos of additional items later:
CALL 330-329-8754 or E-mail wa8dbw@wa8dbw.com for individual pricing and pickup / delivery / shipping options
---
<![if !vml]>
<![endif]>
<![if !vml]>
<![endif]>
KNIGHT R-55A Receiver $65.00
<![if !vml]>
<![endif]>
ADCO Contour-Fit RV Cover
<![if !vml]>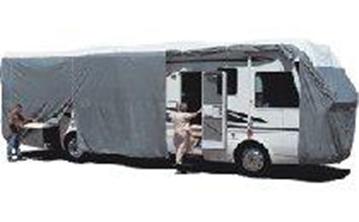 <![endif]>
New and never installed due to a back injury.
Purchased in 2005 at a cost of $350.00 for my 38 foot motorhome. Will sell for $250.00 or best offer! †Ask me about covers to protect tires from sun damage.
<![if !vml]>
<![endif]>
SWAP DEALS
That went BAD
In all of my years of dealing with fellow Amateurs, I have only been "STUCK" twice. Those individuals are listed her in the "Hall of Infamy." If you know them - advise them that I will remove their names when they contact me and make restitution. If you are thinking of dealing with them, do so at your own risk.
73 and have a great day.
Rich WA8DBW
---
N5JDY, KENNETH L. BROWN
1200 LOBO CANYON RD
GRANTS, NM 87020
I sent Ken a check for $25.00 for information on a HW-24 and a HW-24-HT. This was December 14, 1988. I never received the information and Ken failed to respond to written inquiries and after several phone calls he was never home or able to come to the phone.
---
W8ZAP former WB8WJY, JERRY W. SAMPLE (call at the time of transaction KB8GCJ)
60351 ROBERTS RD ( former address 246 E. Sunset, Rittman Ohio)
THREE RIVERS, MI 49093
Jerry received a Swan 250-C with Noise Blanker and 117XC power supply and a 4-1000 amplifier. He was to pay me in 60 days for the equipment. I am still waiting. As you see he has since moved to Michigan.
If you hear Jerry on the air feel free to ask him about what I have posted regarding the sale that took place when he lived in Rittman Ohio.† I may just show up at his door sometime since I go to Michigan at times.
<![if !vml]>
<![endif]>
After over 50 years as a licensed amateur I have down-sized.† Thus I have to decrease the inventory!† I have many more things that are not listed above.†† I have assorted service manuals, blowers and fans, power supplies from 12 volts up, VHF/UHF repeaters and receivers, transmitters, HTís to 900 MHz etc.†
Click the mail box to e-mail me.
I prefer payment from http://paypal.com or cash.
Last update 01/28/2013